Connexis Cloud Case Management
Your Team Digitally Connected  Real-time Communications
Group & Individual Sessions: Treatment providers and court members can utilize our private, embedded video tool, to schedule, manage sessions, record notes and progress
Private Two-way Messaging & Document Management: Team members can send, track, and confirm client communications, and request, manage, and distribute  documents
Mobile Client Check-in: Team members can monitor and confirm a client's whereabouts at any time with GPS, photo validation, and two-way messaging and videos
Contact-Free Mobile Inspection: Surveillance officers can inspect a client's home, work, school situations using GPS, photo, video, and voice recognition technology
Drug Test Scheduling & Randomization: Clients scheduled by phase-required frequency and receive daily drug test reporting notifications.  Fully integrates with Connexis Lab
Connexis Cloud Case Education Center
Enroll now and learn how one system provides your team with all the necessary tools to digitally manage your courts program.
Improving Program & Client Outcomes with Connexis Clouds Data Driven Architecture
The great state of Georgia, the CACJ and Metrics and Measures Subcommittee (MMS), has created a Data Driven Award to reward programs who fully utilize data to improve program and participant outcomes. Connexis Cloud is proud to be a partner in this amazing accomplishment.

Congratulations to the Northeastern Judicial Circuit Accountability Courts a Connexis Cloud family member!
The 2020 winner, and recipient of an up to $15,000 subaward grant to be used for a program evaluation,
Northeastern Judicial Circuit Accountability Courts,
including: Dawson County Treatment Court (Drug/DUI), Dawson County HELP Court, Dawson County Family Treatment Court, Hall County Adult Drug Court, Hall County HELP Court, Hall County Veterans Treatment Court, Hall County Family Treatment Court, Hall County DUI Court, and the Hall County PAC Court. The presiding judges of Northeastern's accountability courts are Judge Larry Baldwin, Judge Clint Bearden, Judge Jason Deal, Chief Judge Kathy Gosselin, Judge Bonnie Oliver, and Judge Alison Toller
Northeastern's data collection efforts are very thorough.  All their courts use Connexis Cloud, and all team members have access to Connexis Cloud. All staff are formally trained using the CACJ reporting manual, Connexis Cloud Education Center training videos, and Data Collection and User Guide that was developed by the court.
At any time, they are tracking data anywhere from 450-500 participants in the Northeastern Circuit. The program has gone paperless and just uses Connexis Cloud.
They are constantly analyzing their data. They have analyzed the effectiveness of their Young Adult track sanction matrix. From the data, they realized some sanctions were not resulting in behavior modification, so changes were made to their sanction matrix at a policy meeting. They have also used data analysis to reduce the amount of jail sanctions. They use Connexis Cloud to analyze demographic information to decide which evidence-based interventions are needed for each demographic.
The Director composes a "Treatment Services Annual Report" which summarizes stats, financial data, and program achievements. The report is shared with stakeholders. The report includes cost wavering for each program. By sharing the report with shareholders, they have garnered more trust and support from their community.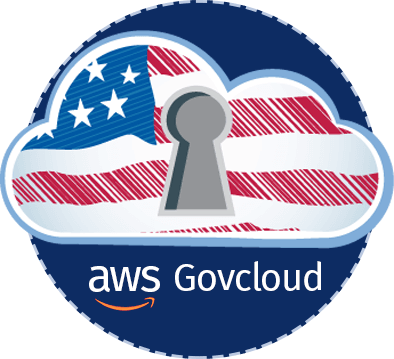 Amazon's cloud regions designed to host sensitive data regulated work-loads, and address the most stringent U.S. government security and compliance requirements.
Security guaranteed. Hosted in Amazons AWS Govcloud, enforcing the highest level of Security and Compliance, independent bi-annual Security Audits performed, redundant in multiple AWS zones  
Cloud Security & Compliance
Court Teams & Clients Successfully Connected during COVID-19
"The Connexis team is continually adding new features and technology to CNX Case to assist us in our everyday work in every aspect of our specialty court system. Once word of COVID-19 hit, the Connexis team quickly accelerated the planned releases for: CNX Video Conferencing, Two-way Messaging, Mobile Client GPS Check-in, all within CNX Case."
"Due to the Coronavirus, we have all had to adjust how we work and communicate with our patients and clients. Connexis provided us with the secure video conferencing feature, as well as a text and email appointment reminder, so we can once again have face-to-face sessions and be with our clients to check in and help make sure they stay on track."
"I want to express how excited I am about the new Connexis Cloud case management system. Connexis Cloud has provided our court with a system that is easy to learn and provides great new innovative technology to assist in managing our participants. The iMs training staff has been awesome providing us with ideas and suggestions to meet the needs of our court. I am confident that I made the right choice in selecting Connexis Cloud."
"Having Connexis as a Case Management System has been great. Connexis allows us to have all our information in one place. Connexis being on the Cloud allows us to update it anytime anywhere and our multi county circuit surveillance officers can use the mobile version while on the road. iMs Support has been easy to contact and quick to answer our questions. Preparing for court has never been easier now that we have Connexis".
Join Our Connexis Cloud Family Today!